Deluxe Camping Safari Kruger National Park
01 Dec
-
05 Dec 2023
|
5 days
The Khalanga Safaris Luxury Tented Camp is situated right in the heart of Kruger, in prime game viewing area. We make use of Kruger Park campsites and facilities, adding a whole new level of service and comfort that is unrivaled in the national park. The camp consists of large, walk-in tents with comfortable beds and other amenities that are not commonly associated with a camping experience (see below). Our luxury camping experience combines the best of the National Park with outstanding service and comfort level typically only found in private lodges or game reserves. We will take you on daily private game drives; our chef will prepare delicious meals for you and you can watch animals from the comfort of your own tent.
Arrival in Kruger National Park
Your Kruger Park adventure starts at OR Tambo Airport, where you board your shuttle after a restful night's sleep at a nearby hotel or guest house. You make your way through the magnificent landscape of the Northern Drakensberg Escarpment, before reaching Kruger National Park where your safari tour truly begins. Your 6x3m size tent at the Khalanga Deluxe Campsite features normal beds, a private veranda and a private bathroom with a toilet. Our staff will take care of all the camp chores.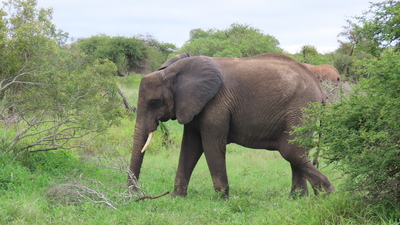 ---
Kruger National Park Safari
You awake at sunrise to get ready for your morning safari. You will be on one of the first vehicles leaving the camp as gates open in the morning, with the privilege of exploring the gravel and tar roads before anyone else. Later, our chef will prepare a hot breakfast for you, then we continue our drive until the sun is already high in the sky and it's time for a lunch break. Take a siesta in your tent or a dip in the pool back at camp. In the afternoon, we will continue with our safari and spend some time on the roads surrounding the camp insearch of more animal sightings. Upon return to the camp, enjoy some sundowner drinks and relax while your chef prepares dinner for you.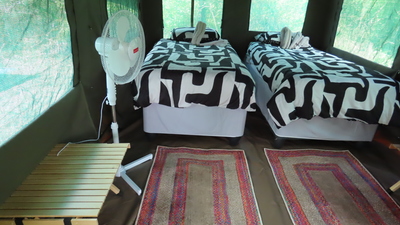 ---
A Day in Kruger National Park
Another day in Kruger awaits. Take in the animal sightings from an open safari vehicle and explore the area North or South of the park, as per conditions of the day and our guide's expert opinion of where animal sightings are most likely. Later, enjoy an ice coffee at the camp restaurant while you sort through your photos and make use of the free WiFi if needed. Or, just stay disconnected for a while, to enjoy your time in nature at the fullest.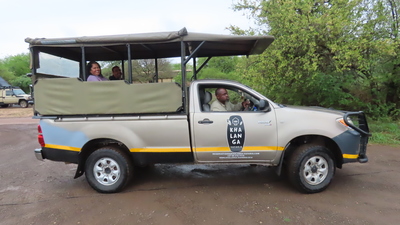 ---
On your third and last safari day you will want to make use of every opportunity to see more animals. Your guide will make sure your safari with us will be an unforgettable memory.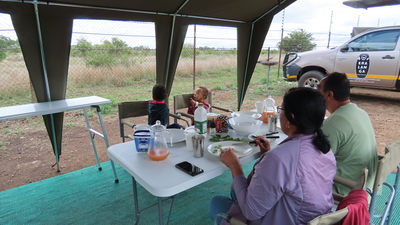 ---
Last safari and return to Johannesburg
Today it's time to say goodbye to Kruger Park. After breakfast at the camp you check out and enjoy your last morning safari, before returning to the shuttle departure location back to Johannesburg airport. You will be at OR Tambo at around 18.00 where this safari ends. Extra days can be added to this itinerary.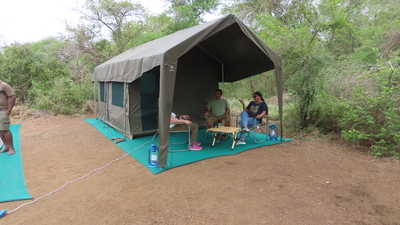 ---