18 Dec
-
01 Jan 2024
|
15 days
While the lemurs of Madagascar may understandably be the country's major draw there is so much more to discover on what is the world's fourth largest island. On this trip we will explore Madagascar's incredible diversity of flora, fauna, landscapes, people and culture.
We start by heading south, following the main N7 route on a journey to a variety of national parks, including the tropical rainforests of Ranomafana, the rugged terrain of Andringitra and the sandstone massif of Isalo, all providing a wonderful plethora of flora and fauna and varying landscapes. In addition to this we'll take time to walk through the beautiful countryside and have ample opportunities to meet the Malagasy people.
We'll then head to the beautiful sand beaches of Ifaty on the west coast for the chance to relax and unwind, before flying up to Tana and driving to Andasibe National Park – the home of Madagascar's largest lemur, the Indri Indri.
DAY 1: Tour Starts in Antananarivo (Tana)
The tour starts this evening in Madagascar's highland capital, Antananarivo which is better known by its shortened name of Tana. Our joining hotel is located very near to the airport so there is no need to worry about any lengthy transfers after what is likely to have been a long flight.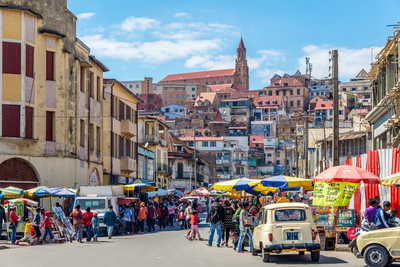 ---
After breakfast and an introductory briefing we'll start our journey in earnest as we head south from the capital towards Antsirabe, some 3-4 hours away. This journey through the highlands provides us with a taster of the stunning scenery that Madagascar has to offer with its terraced rice-fields and spectacular eroded hills called lavaka. En route we plan to stop in the town of Ambatolampy which is renowned for its traditional metalwork. Approx 4 hours driving on asphalted roads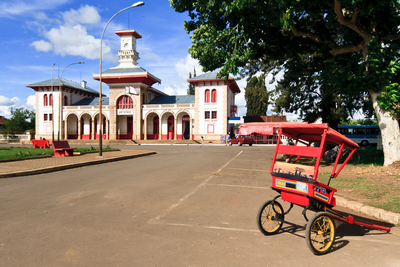 ---
DAY 3: Antsirabe - Ambositra Ambalandingana
Antsirabe is considered Madagascar's most elegant city as well as being home to more pousse-pousses (local-style rickshaws) than anywhere else in the country. We'll have the morning to discover some of the craft skills for which this temperate city is well known, before continuing to Ambositra. This town is home to a traditional wood carving industry and you will be able to spend a little time here visiting some of the workshops to see how the extraordinary pieces are crafted by skilled local artisans. From here we'll continue to Ambaladingana for the night. Approx 3.5 hours driving on asphalted roads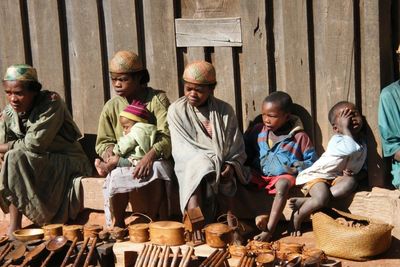 ---
DAY 4: Ambalandingana – Ranomafana
This morning we'll head south to the villages around Antoetra to visit the Zafimaniry. This group are masters of wood carving and their art has been recognised by UNESCO, with their wooden huts elaborately decorated with carved windows frames and door. Practically all wooden surfaces – walls, posts, beams, stools, chests and tools – display detailed crafted ornamentation and it is a privilege to witness this art form which was once widespread on the island and not only now found in isolated pockets such as this one. From here we'll continue south to Ranomafana National Park for the rest of the day, which lies in tropical rainforest typical of Madagascar's east coast. Here, rather than rice fields or zebu herdsmen, we're more likely to see small villages selling bananas or charcoal. There may be time this evening to take a night walk, hoping to encounter some of the endemic chameleons, tree frogs and mouse lemurs. Approx 3hrs driving on asphalted roads + 1hr driving on dirt roads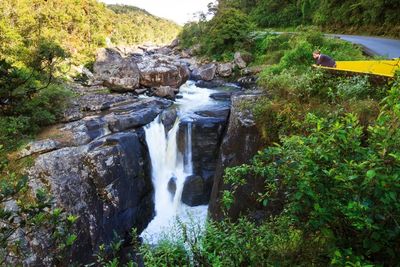 ---
DAY 5: Ranomafana – Andringitra NP
We'll have most of the morning to explore some of the best trails inside the National Park. With our guide we'll enter the rainforest in the hope of seeing, amongst others, the golden bamboo lemur which was only 'discovered' in 1986. In addition to lemurs, the park is also rich in birdlife, reptiles, butterflies, lichens, and orchids. The tracks are steep and can be slippery but we do not plan to cover a huge distance on foot as the emphasis is very much on experiencing the diversity of the rainforest. From here we'll head towards Ambalavao, which houses the fascinating Anteimoro paper factory. Ambalavao has its market day on Wednesdays and also hosts the second largest Zebu market in Madagascar. This afternoon we hope to visit these sights before continuing south to the entrance to Andringitra NP, where we'll transfer into 4WD's and head off-road towards the impressive granite scenery and our remote walking base.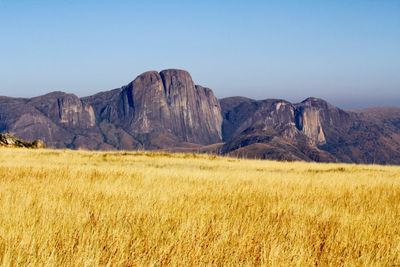 ---
Today we have a full day on foot to take in the diverse scenery of Andringitra and the Tsaranoro valley, which is home to many ring-tailed and catta lemurs. This whole area is considered a paradise for walkers with its spectacular views of huge granite peaks towering above the valley. On our full-day walk today we plan to take in some of the area's most diverse sights as well as meeting some of the Betsileo people, who mainly live as rice cultivators. Today's walk does involve climbing up and down over approximately 600 meters. If you prefer there are other walks available.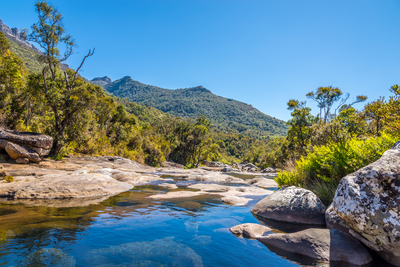 ---
DAY 7: Andringitra NP - Isalo NP
After breakfast we head south west, passing through the immense savannah lands of the Horombe Plateau before arriving at our next destination, Isalo National Park. This is considered to be one of Madagascar's highlights with its striking sandstone rocks formations. This stunning place will be or base for the next 2 nights, and we'll take the chance to unwind and relax on arrival before dinner. Approx 3hrs driving on asphalted roads + 1hr driving on dirt roads.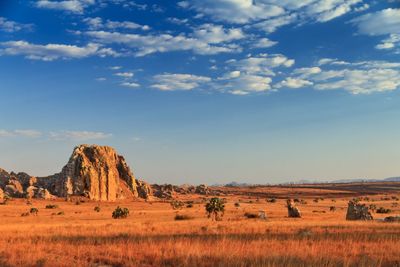 ---
We'll have a full day to enjoy the delights of Isalo on foot. We'll start with a short trek to a beautiful natural swimming pool and then continue deeper into the canyon. Isalo is known for its strange geological formations, eroded by the rain and the wind, which offer some of the most spectacular scenery in the country. This is also a place where the Bara tribes used to bury their dead. If we are lucky, we may see some ring-tail lemurs during our walk today.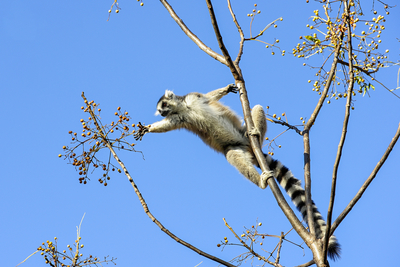 ---
The scenery changes today as we descend towards the coast via the lands of the Antandroy, a people of Bantu origins, and whose tombs we'll see along the way. Our destination today is Madiorano where we stay for the next couple of nights at our coastal resort which is renowned for its excellent food. 1.5hrs driving on dirt tracks + 4hrs driving on asphalted roads.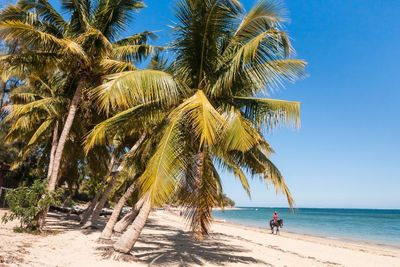 ---
Today we have the opportunity to relax and unwind in this idyllic setting. This morning we take a boat trip out to the nearby coral reef for a chance to snorkel in the crystal clear water and appreciate the sea life. We will then head back to our hotel for lunch where we will enjoy a BBQ by the pool. The rest of the day will be free for you to take a walk along the beach or have a snooze and chill out with a cocktail.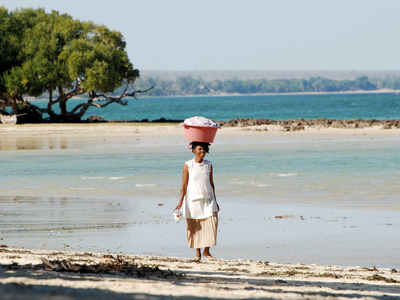 ---
DAY 11: Ifaty – Tulear - Tana
Depending on the flight schedule for today we'll make our way to Tulear airport to catch our flight back to the capital, Tana. Tulear was renamed as Toliara in the 1970's to reflect the Malagasy name as opposed to the French colonial title. The city is located on a broad coastal plain, surrounded by dunes and mangroves, near the Tropic of Capricorn in the Mozambique Channel. The Vezo are nomadic fishermen and the indigenous ethnic group here, but the city has spread and grown in population specialising in the import and export of various products including sisal, cotton, rice, peanuts and soap. En route we may well make a stop at the Reniala Forest or 'spiny forest' to view the wonderful baobabs and euphorbia along with many other species of plants. Once back in the capital we will head to our hotel for the rest of the day. Approx 1.5hrs driving on dirt tracks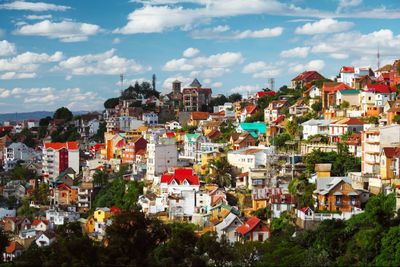 ---
DAY 12: Tana – Andasibe NP
This morning we take the National Road N2 to Andasibe, a journey of approximately 5-6 hours. This drive brings us to a humid part of the country through the green landscape of the east, with many primary forest and lakes. We arrive late in the afternoon where we'll check-in to our hotel.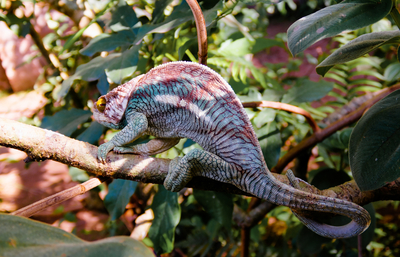 ---
After breakfast we will enter Andasibe National Park and hike for around 3 – 4 hours. The National Park comprises a huge tropical rain forest in the east boasting a variety of nine species of lemurs. The highlight is the 'Indri Indri' which are the largest lemurs of the Madagascar. This 810 hectare reserve is home to other unique flora and fauna and contains a wide variety of orchids, a verdant canopy, endemic animals such chameleons, tenrecs, and many varieties of birds. After the hike we will take a stroll through Andasibe village, a typical Betsimisaraka (The-Many-inseparable) village, home to Madagascar's second largest ethnic group, who cultivate rice and vegetables. This will give us an opportunity to experience their lifestyle and culture. In the late afternoon we'll visit the private park of Vakona including an optional visit to the 'lemurs' island' to hopefully see three species of lemur. It provides a perfect opportunity and great location to take photo of lemurs close up.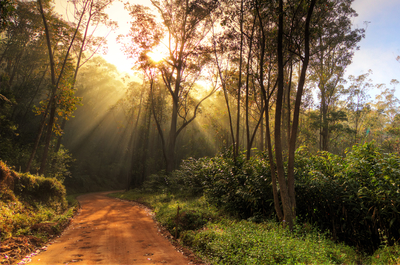 ---
DAY 14: Andasibe NP – Tana
This morning we will visit a tree plantation project close to Andasibe. Unfortunately widespread habitat degradation and deforestation has recently led to Madagascar's unique wildlife being confined to small fragments of their former habitats. This project at Mitsinjo promotes reforestation and rainforest restoration and small rainforest fragments are being linked up by the planting of corridors, allowing the movement and growth of the endemic animal populations. Maintaining up to five tree nurseries at a time, Mitsinjo produces an annual average of 30,000 seedlings of up to 100 endemic species of rainforest trees per nursery. After our visit we head back to Tana. Depending on how we do for time we may visit the tree plantation on day 13 instead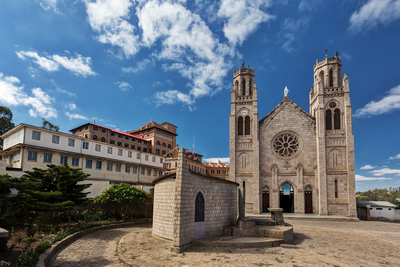 ---
DAY 15: Tour Ends in Tana
The tour ends this morning after breakfast. Those on the suggested group flights will be transferred to the airport in time for the afternoon departure.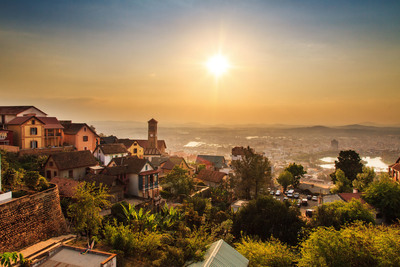 ---